The Detroit Lions blow.
End of blog.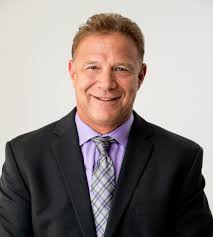 RAY BENTLEY
But wait. Maybe it would make us all feel a little better if we counted the ways.
Well, at least some of them; I have a word-count limit.
THE "HAMP STAMP"
It's only appropriate to start at the top, which is where owner, Sheila Ford Hamp presides.
So far the "Hamp Stamp" on this organization is no different than any other Ford who has held the keys. Giving an overmatched Coach and GM combo one more go around was neither new Ford strategy, nor a better idea. It's straight out of the WCF playbook.
But it appears it won't be long and we will see if the company line will be held.
WHAT ABOUT BOB?
Bob Quinn is very dangerously dancing into Matt Millen territory as one who struggled assembling a competitive football team. Name a brilliant move he has made since 2016?
Okay, an excellent move?
This is the man who picked Jarrad Davis and Teez Tabor in the first two rounds in 2017 to shore up the future of the defense.
Remember how Millen kept blowing top picks on receivers? Of course you do.
Quinn has a similar second-round drafting affinity for running backs.  Kerryon Johnson and D'Andre Swift have panned out so well they had to sign Adrian Peterson.
The Peterson signing could have been considered an excellent move by Quinn, if only they knew how to use him…
CHALLENGED CHALLENGER
For a guy who flaunts a pencil behind his ear Matt Patricia makes some dubious decisions. He challenged a Saints fumble where it was painfully obvious Drew Brees was down before the ball came out, wasting both a challenge and a timeout.
This, however, was a mistake that kept giving.
Later in the game another Saint fumbled sending the ball 17 yards forward before the Saints recovered it at the Lions 25-yardline. The replay showed the player, Josh Hill, was down before he lost the ball but a gun-shy Patricia didn't pull the trigger. New Orleans scored TDs on both of those drives.
"Once bitten twice shy" by Matt The Hoople.
YOU HAD A BAD DAY
Poor Matt Stafford had a bad day. One look and you could tell.
His self-pitying body language was punctuated by a lot of head shaking and general slackness of jaw. Many of his throws shared the slackness.
Late in the game during the false rally he had two receivers wide-open for a TD and dropped a pass in perfectly right between them making sure neither could quite reach it. This was one of many errant and ill-advised Stafford throws on the day.
Compare the square-jawed approach Drew Brees took after a horrible start to the demeanor of Stafford when facing similar adversity.  Big Dog vs Hang Dog.
THE DEFENSE RESTS
Even though the defense came up with some late stops and takeaways, they got worked all day.
Physically worked.
The Saints ball carriers pushed the pile forward for extra yards all day long like schoolyard bullies. The most embarrassing thing that can happen to a defense is to be outhit by the offense. It just ain't right.
The red-faced Lions defenders were mortified.
Feel better now?
Me neither. They still blow.