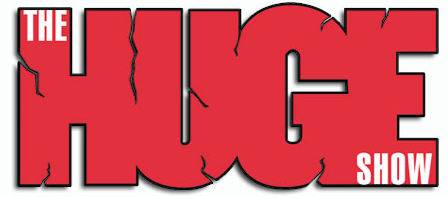 The Detroit Lions have never before had an NFL Draft in which I agreed with every pick.
All my life it seemed while watching most of their selections come up on television, we knew the Lions were leaving better talent on the board. That wasn't the case in the 2020 draft.
General Manager Bob Quinn knows the best path to making the playoffs and saving his job is to give quarterback Matt Stafford more talent and depth to work with on the field. Lions offensive coordinator Darrell Bevell was fantastic last year maximizing the talent available no matter what quarterback was injured or on the field. Before he got injured, Stafford was putting up MVP-like numbers.
QUINN GOES ON OFFENSE IN NFL DRAFT
What sticks out to me from this draft is how Quinn used five of the first seven picks on the offensive side of the ball. It was also interesting to see the input of Matt Patricia being almost invisible this past weekend. On the home TV feeds during the draft Patricia never looked excited about any of the Lions picks.
Prior to the draft, reports said Quinn wanted defensive back Jeff Okudah at pick three, and that Patricia wanted defensive tackle Derrick Brown. Quinn took his guy and showed he was the boss the entire draft.
I do agree with that first-round pick based on the fact Darius Slay was traded. If Slay was still in Detroit, then defensive speed freak Isaiah Simmons would've been the right choice. Quinn did get athletic edge rusher Julian Okwara out of Notre Dame to help Patricia get after opposing quarterbacks. I love that pick. Julian was a potential first rounder if he didn't get hurt in South Bend. A couple of defensive linemen at the bottom of the Lions draft could provide some depth if they make this team.
SWIFT STARTS FOR LIONS ON DAY ONE
This draft for the Lions was about offense. Quinn taking Georgia running back D'Andre Swift in the second round was the pick I wanted and thought the Lions would make. They did. Swift is a starter from day one. Kerryon Johnson's future with the Lions could be in doubt. He can't stay healthy. Bo Scarborough and Swift might be a better one-two rotation running with the football.
Jonah Jackson probably starts on the Lions offensive line from day one. Logan Stenberg provides O-Line depth to protect Stafford and open up holes for Swift.
I always loved wide receiver Quintez Cephus when  he was at Wisconsin. He's an absolute steal for the Lions with the 166th pick in the draft. He is another pick who has a great chance to start as a rookie in Detroit.
Quinn knew the path to playing meaningful games this December was upgrading the Lions offense. Boy, did he do that this past weekend.
Now if Patricia can get  the defense to improve, and if Stafford stays healthy all year long, the Lions have a strong chance of being a 10-6 football team in 2020.
Lions fans can only hope.
The Huge Show is heard Statewide in Michigan Weekday afternoons 3-6pm. To get the podcast and to listen live: thehugeshow.net
Photo from lionswire.usatoday.com