The NFL released the Lions 2020 schedule. After going back and forth on the quarterbacks they face this year, I have a tough time finding more than six wins.
Here are my Huge predictions on every game this year:
► Sept. 13: Chicago, 1 p.m.
If this isn't a win at home, the season is over. Lions 27 Bears 20.
► Sept. 20: at Green Bay, 1 p.m.
Lions have actually played the Packers well at Lambeau Field the last few years. Rodgers at home is tough to go against. Packers 31 Lions 28.
► Sept. 27: at Arizona, 4:25 p.m.
Arizona is a much better team than the one that tied the Lions last year. This game is a crazy shootout. Cardinals 49 Lions 42.
► Oct. 4: New Orleans, 1 p.m.
Drew Brees and the Saints march into Detroit and win 35-27.
► Oct. 18: at Jacksonville, 1 p.m.
Jags playing 2020 to draft Trevor Lawrence in 2021. Lions win big in Florida 40-24.
LIONS MOVE ON TO ATLANTA
► Oct. 25: at Atlanta, 1 p.m.
Falcons were much better than their record last year. Another spot in the schedule that's a must-win. Birds win 33-30.
► Nov. 1: Indianapolis, 1 p.m.
I think the Colts are now the second best team in the AFC. Indy wins 27-24.
► Nov. 8: at Minnesota, 1 p.m.
Lions rarely play well on the road against the Vikings. Minny 23 Detroit 17.
► Nov. 15: Washington, 1 p.m.
Skins don't have an offense. Lions win 27-10.
► Nov. 22: at Carolina, 1 p.m.
Another team with no QB. Lions roll 44-21.
LIONS WIN ON THANKSGIVING!
► Nov. 26: Houston, 12:30 p.m.
Thanksgiving shootout. Lions offense goes crazy in a 41-38 victory.
► Dec. 6: at Chicago, 1 p.m.
Blizzard warnings hurt the Lions in the 13-10 loss.
► Dec. 13: Green Bay, 1 p.m.
Packers fans leave Detroit unhappy as the Lions win 31-27.
► Dec. 19-20: at Tennessee.
Derrick Henry rushes for 300 yards. Titans control the clock in a 21-10 win.
► Dec. 26-27: Tampa Bay.
Tom Brady throws for 400 yards in the Bucs' 35-34 win in Detroit.
► Jan. 3: Minnesota, 1 p.m.
Lions lose a meaningless game 20-17 to end  their season.
My huge prediction is a 6-10 season for the Lions. That win total and no meaningful games in December will bring an end to the Bob Quinn/ Matt Patricia era in Detroit.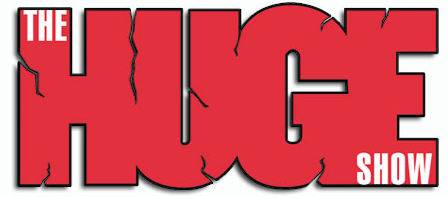 The Huge Show is heard Statewide in Michigan Weekday afternoons 3-6pm. To get the podcast and to listen live: thehugeshow.net
Image from Crain's Detroit Business