I met Dan Rooney for lunch just over 12 years ago in Grand Haven, Mich. He is a former college golfer, PGA professional and fighter pilot in the Oklahoma Air National Guard. His family had just purchased Grand Haven Golf Club.
Rooney said he had an idea for a golf tournament at the course. He wanted to raise scholarship funds for the children of men and women injured or killed while serving our country.
He told me his inspiration for this hit him like a ton of bricks while watching the casket of West Michigan soldier Brock Bucklin being removed from a plane that had just landed on a rainy night at Gerald R. Ford Airport in Grand Rapids. Bucklin was from nearby Kentwood and died fighting for his country.
I told him immediately I was in and said let's do this – and so it began. Since that day the Folds of Honor Foundation has raised over $100 million to help military children with their education.
PATRIOTS DAY EVENTS HELD ACROSS THE COUNTRY
They now feature a huge Memorial Day Weekend fundraiser at the Patriot golf course in Tulsa, Okla. That facility was built by donors with 100 percent of the profits going to the foundation. The annual Patriots Day fundraisers presented at golf courses across America have fueled the mission. You now see Folds of Honor partnering with the PGA of America, NASCAR, Budweiser and so many other entities who help make sure no child of any military member is ever left behind.
Brock Bucklin's family and friends know his ultimate sacrifice for his country has inspired so many people to give back and help make sure the children of parents killed or injured in combat receive a free education.
As Rooney always says: "God bless the one percent who serve to protect the other 99 percent in this country."
Rooney's mission will never be finished. His relationships built out of a common bond for love of our country continue to help those children of American patriots.
This message came from golf legend Jack Nicklaus on Facebook in December 2019:
"Love golf!‬
‪Love my country more!‬
‪Good friend, Lt. Colonel Dan Rooney, and his team gathered, celebrated and thanked a group with big hearts & deep love of country—those donors bringing to life American Dunes Golf Club, the course in Grand Haven, MI, the Nicklaus Companies and I are re-imagining and re-inventing!
‪Proud that 100 percent of profits from American Dunes will go to Folds of Honor, and educating the spouses and children of our fallen or disabled military!"
AMERICAN DUNES GOLF CLUB OPENS IN 2020
Wow.
Rooney has made sure the Michigan starting point of his journey to help military families will never be forgotten. That's all you need to know about the heart of this man. The first phase of the American Dunes Golf Club is set to open to the public later in 2020.
This incredible journey was all inspired by the West Michigan patriot – Army Cpl. Brock L. Bucklin, 28, of Grand Rapids, Mich., who died May 31, 2006. He was serving during Operation Iraqi Freedom. He made the ultimate sacrifice. His return home in a flag-draped coffin being met by his family inspired Rooney.
I'm honored I was there to watch it all begin. Life will always be about fate and destiny. God Bless all who have served and serve our country today.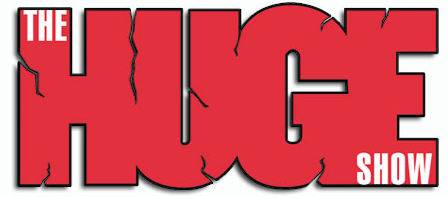 The Huge Show is heard Statewide in Michigan Weekday afternoons 3-6pm. To get the podcast and to listen live: thehugeshow.net
Photo from Folds of Honor