During my 28 plus years of doing a radio talk show I've been blessed on many occasions to deeply understand the true meaning of Memorial Day – duty, honor, country, and sacrifice for our country.
Getting to know members of Gold Star families is special. Words can't describe their pain. The most important request I hear from them is to never let their sons be forgotten. I remain committed to honoring our fallen heroes every Memorial Day Weekend.
MEET BOB KALSU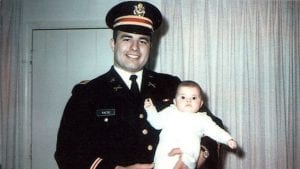 In 1993, I was broadcasting a high school football game on the radio in Del City, Okla. Early in the broadcast, a man came into the radio booth to correct the name of the stadium.He said it was named "Kalsu Stadium, not Kalso Stadium." He said the field was named after his uncle and that I could find out more in Laura Palmer's book "Shrapnel from the heart."
The story of a James "Bob" Robert Kalsu touched my heart. Kalsu was a professional football player from Oklahoma who played with the Buffalo Bills and died in Vietnam. He had a chance to return home, but never wanted to leave his fellow soldiers on the hill that eventually would take his life in 1970. His wife heard of his death shortly after their first son was born.
A young man willing to die for his country defines sacrifice and honor. He is a chapter of a book on military heroes that never ends.
MEET PAT TILLMAN
The story of former Arizona Cardinals player Pat Tillman is one we all should tell our children. Tillman was so inspired after 9/11 that he left millions of dollars and an NFL contract to join the Army and follow his brother into battle.
Tillman died from friendly fire in a dark mountain pass during a firefight in Afghanistan on April 22, 2004. Even with the political fallout of the Army brass using his death as propaganda, we still should admire his love of his country.
MEET BROCK BUCKLIN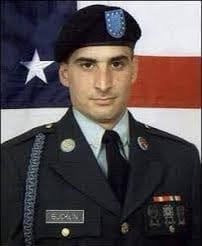 Loving your country isn't always defined by who you are or what you have. Cpl. Brock Bucklin, of Kentwood, had his life cut short in Iraq in 2006. His body was flown to Grand Rapids on the same flight as Dan Rooney, a one time aspiring pro golfer and F-16 fighter pilot. As the plane landed, the airline's pilot asked the passengers for a moment of silence as Cpl. Bucklin's casket was removed from the plane.
Rooney was so inspired, he started a small golf fundraiser at Grand Haven Golf Club that grew into the Folds of Honor Foundation that now has raised over a 100 million dollars  for college scholarships for children of men and women injured of killed in combat. All this in the name of Brock Bucklin.
MEET DAANE DEBOER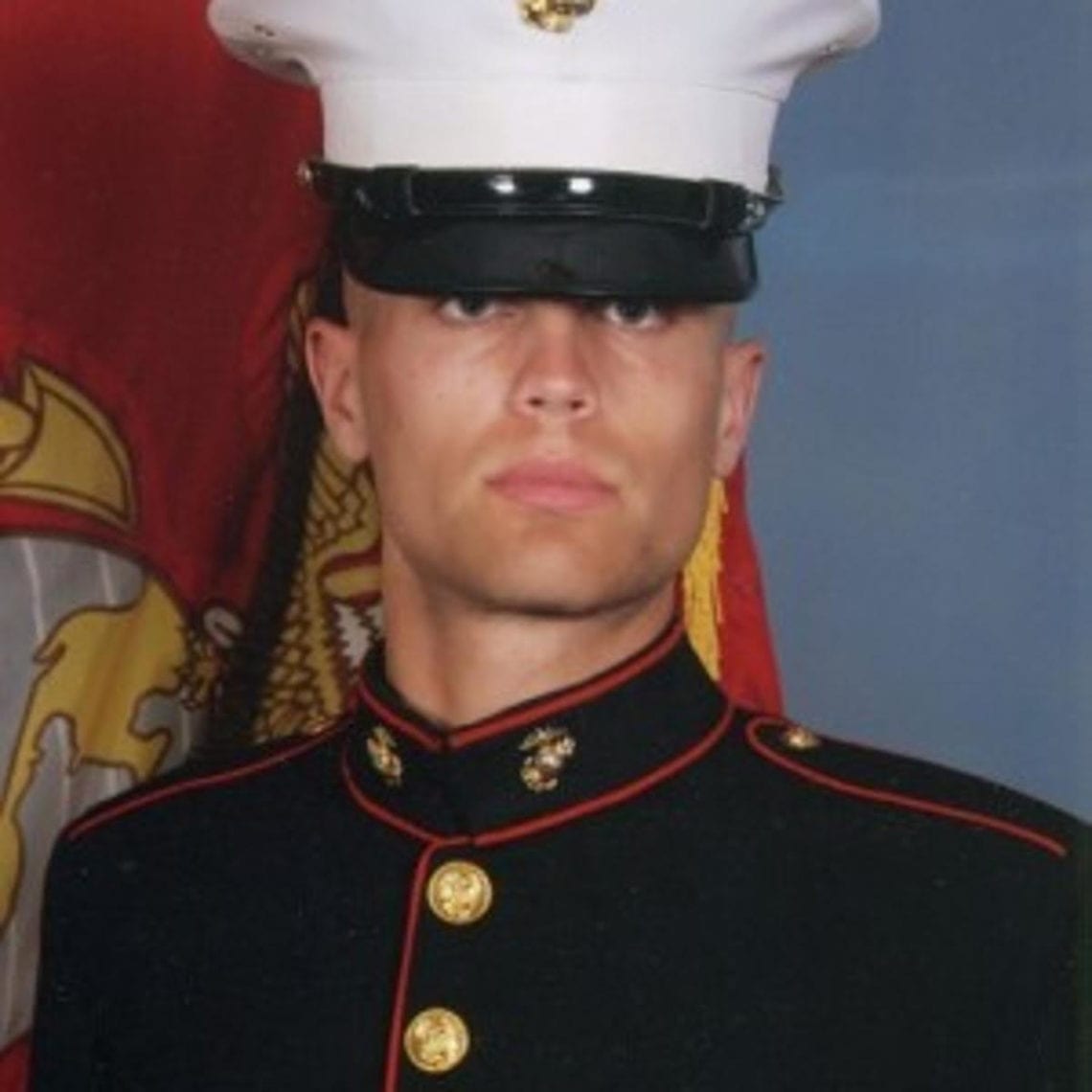 It's been almost a decade since I came across the story  of a 24-year-old man from the north side of Grand Rapids who stepped forward to defend and fight for his country.
Daane DeBoer was a combat engineer for our United States Marine Corps and died in June 2010 in combat when a bomb exploded at his feet in Afghanistan. These are the real stories of fallen heroes who never should be forgotten.
MEET DAVID WARSEN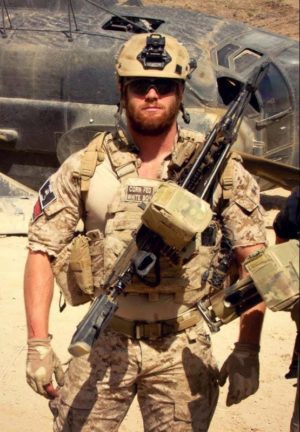 I've  had the chance the past eight-plus years to get to know the Warsen family and the legacy of their fallen son, brother, nephew and grandson.
David Warsen was a Navy SEAL from Kentwood who gave his life for our country. He died in an ambush in the mountains of Afghanistan in August 2011. He loved his family, country and the game of soccer.
Since his death, family and friends have made it their mission to make sure David is never forgotten.
MEET ROSS SMITH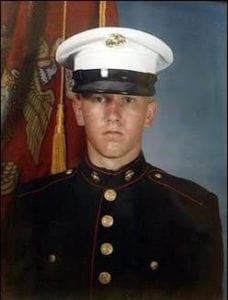 On September 24th 2015 I walked into the home of Lucas Smith in Hudsonville, Michigan. He had just won a huge house party from my show. His family and friends were there to enjoy a night of football, food, and fun. As we sat down I noticed a military photo on his wall. I asked Lucas if he served our country. He said the photo was of his brother Ross Smith of Wyoming, Michigan. Lucas then told me Ross died in Fallujah, Iraq on Feb 9 2006. He made the ultimate sacrifice for his country. At that time I told Lucas I would do everything I could on and off air to make sure Ross was never forgotten. That those who never knew him would hear his life story. Fourteen years after his death Ross Smith is remembered as a hometown hero and his legacy of family, duty, honor, and country lives on.
MEET DANIEL PRICE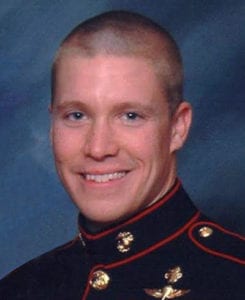 It's nearing eight years since we lost an American hero from Holland, Michigan
This weekend we honor and remember Gunnery Sergeant Daniel Price. He was one of the top snipers in the Marines.
From the Marine Raider Foundation on what Daniel stood for: "For love of country they accepted death, and thus resolved all doubts, and made immortal their patriotism and their virtue."  President James A. Garfield.
MEET NICK ROUSH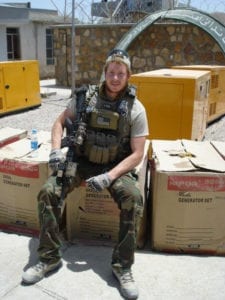 The Hugeshow salutes Nick Roush of Middleville, Michigan who died fighting for our country in August 2009. He loved his family, country, friends, and cars.
MEET ERIC BURRI
Eric Burri, 21, from Wyoming, Michigan was killed in 2005 in Iraq while fighting the war on terror. I had the chance to interview his father John. He was and is so proud of his son. Fifteen years after making the ultimate sacrifice, Eric Burri was recently inducted into the Parachute Rigger Hall of Fame at Fort Lee, Virginia.
These are just a few of the men who have given their lives for America. With others who made the ultimate sacrifice they should always be remembered on Memorial Day Weekend. Please take a few minutes and honor those who gave so much for what we have today.
If you want to hear some of the voices of Gold Star family members who lost a loved one listen to their interviews here: thehugeshow.net
The Huge Show is heard Statewide in Michigan Weekday afternoons 3-6pm. To get the podcast and to listen live: thehugeshow.net
Photos collected by The Huge Show courtesy Gold Star families; Flag photo by Greg Johnson