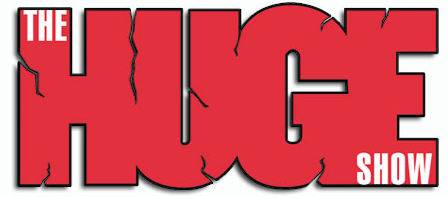 HUGE OPINION ON COVID-19
The significant drop in COVID-19 virus numbers in Michigan and across America has brought some real hope to all of us.
What needs to happen in early May is a cautious re-opening of our economy and our lives if the virus numbers continue to fall.
My heart does ache for any person touched by the pain of losing a loved one to Covid-19. Huge love to any family the virus has impacted.
While feeling the pain for others the reality of our situation is we have over 10 million people in Michigan. The percentage of people infected and dying from this virus is low compared to total population in our state. It's time for Lansing to put together a plan that protects people first, followed by saving businesses in Michigan from closing their doors for good. All this needs to be based on the medical numbers in Michigan showing huge improvement the next two weeks.
Let's hope we start that journey together in Michigan the first week of May.
HUGE OPINION ON MICHAEL JORDAN, TIGER WOODS
Watching the first two episode of the Bulls' last dance reminded me why I love sports. In our lives there will be athletes who transcend the lines of their sports or fan base. Michael, and Tiger too, make that list for me. From the start of their professional careers they've been must-see TV. "Bigger than life" is the easy description for those two.
What drew me to both of them was their drive to be the best, and how their work ethic, passion for their sport, and how anything but a championship wasn't considered winning. MJ and Tiger still have what most of us do in our hearts – the will to be the best at what we do. Fame and fortune isn't why we look up to athletes. It's what made them who they are; that's what connects us to them. MJ was cut from his basketball team as a sophomore in high school and it is a life lesson for all of us. Tiger crushing his personal demons to win the Masters last year still gives me goosebumps.
I love sports for the stories, not just the stats. I'm looking forward to the watching the rest of the Last Dance with Michael Jordan and the Bulls. I hope the Tiger Woods comeback documentary is in the works.
The Huge Show is heard Statewide in Michigan Weekday afternoons 3-6pm. To get the podcast and to listen live: thehugeshow.net
Photo Credit: ESPN Images